LUXURY HOTEL
---
Tuscany Etruscan Coast
Castello Bonaria Luxury SPA Resort
Tuscany is a wondrous land full of art, culture, and breathtaking landscapes known the world over.
On the hills of Campiglia Marittima, right behind the Etruscan Coast and its beaches, stands Castello Bonaria, a luxury hotel welcoming you with a high-level accommodation in an extraordinary location.
However, a holiday at Castello Bonaria is much more than a luxury getaway: it is an emotional and sensory experience, engulfed in a gorgeous scenery.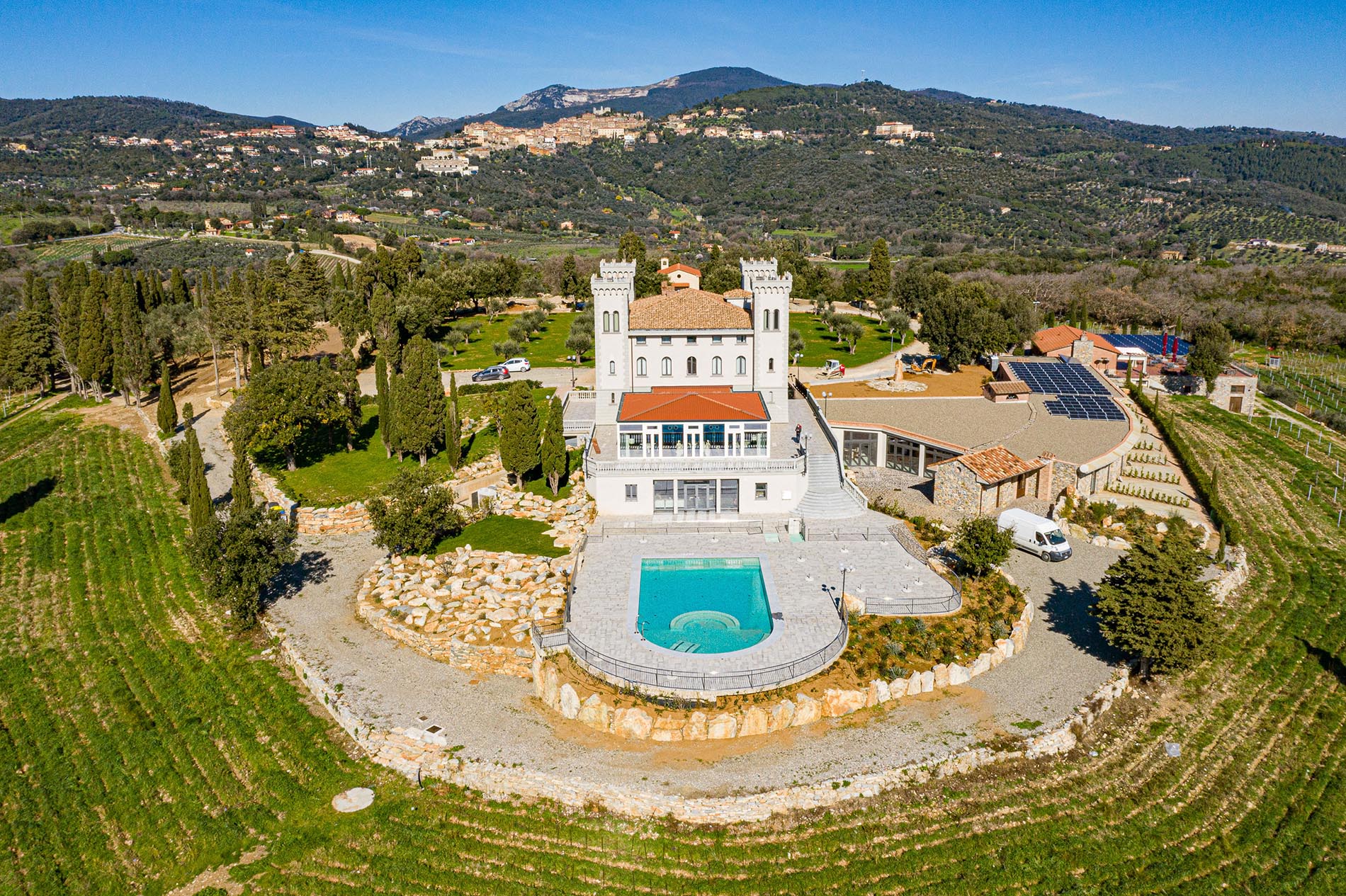 The Castle
The Castle, an old hunting lodge that belonged to a local landowner, was built in the 19th century and then restored while preserving its architectural features.
Its four towers, once majestic and critical defense structures, continue to uphold their legacy of protection and care for modern guests who will find privacy and security within an exclusive setting. If your body and your soul need to relax and regenerate after a stressful time, you will be able to enjoy an intimate and unique welcome at the Bonaria, where you will not be just "a guest" but "our guest".
"By Hercules, then, life cannot be lived humanely without salt."
Pliny the Elder said it two thousand years ago in his Natural History. In the Wellness Center BonariaSPA you can savor the detoxing effects of our salt room, a place where 30 minutes of your time have the same effect on your body as 3 days spent on the seashore.
Is the SPA a luxury?
When you can enjoy massages, steam baths, sauna, Mediterranean baths, icy waterfalls, deep Zero Body relaxation, beauty treatments, always in complete safety and in cozy, exclusive environments, with the addition of cheerful, knowledgeable, and helpful staff, it certainly is a luxury. As is the swimming pool, where going for a dive is not only refreshing a way to wind down, but it also allows you the luxury of swimming while contemplating the same landscape that has inspired artists such as Leonardo da Vinci.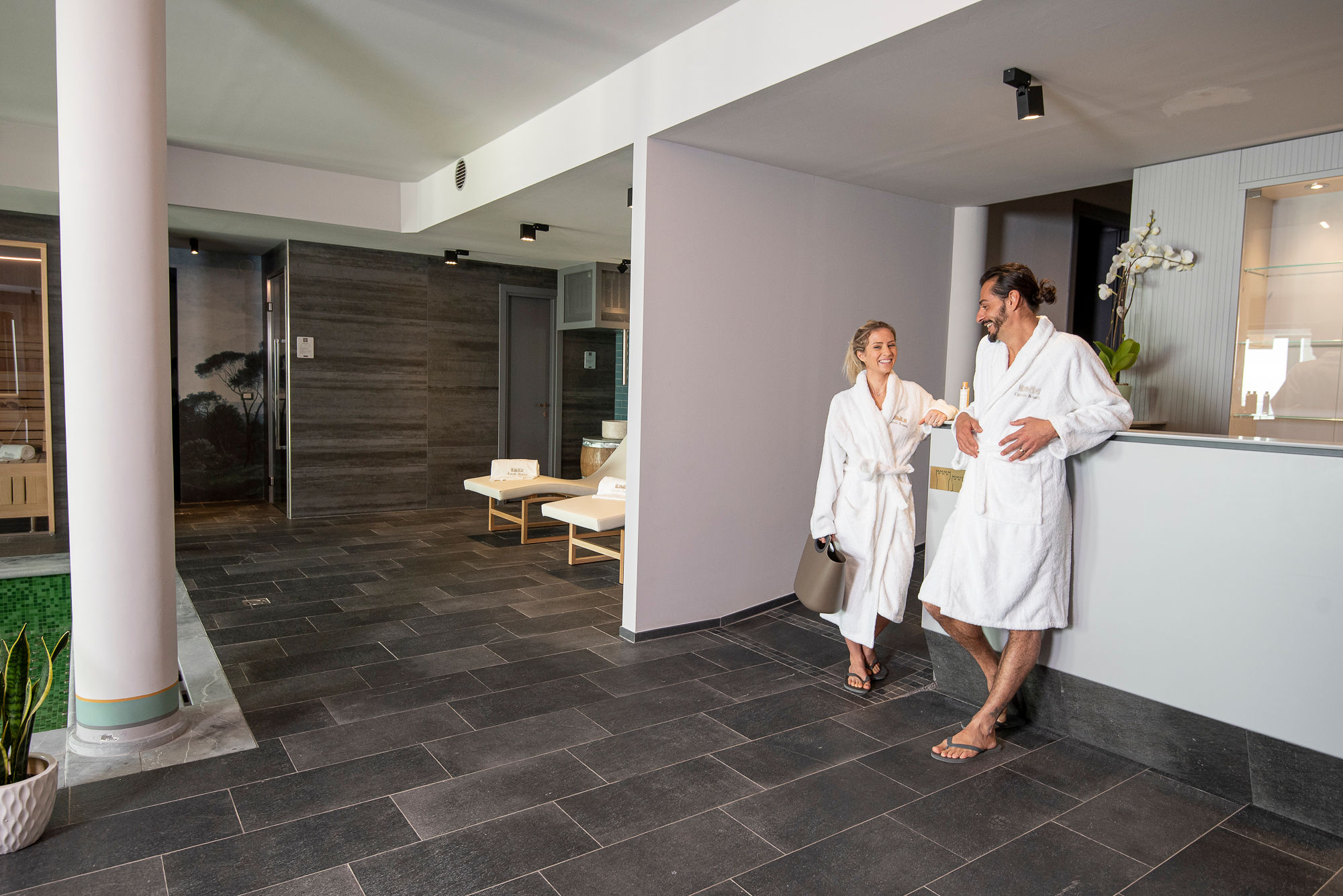 A gastronomic journey through excellent wines
Skillfully mixing different flavors and fragrances of this both wild and elegant, humble and luxurious land, the Chef of the Bonaria Castle Restaurant fascinates our guests with delicacies featuring ancient recipes revisited with modern imagination; you can enjoy those delicacies in the panoramic room overlooking a sea of olive groves and vineyards.
The wine list is wide and diverse, enhanced by the aromas of the vines growing on the Monte Solaio estate.
As you exit the restaurant hall, after taking a short walk on the terrace and climbing down the marble staircase, you will reach the edge of the swimming pool, where you can sit down and make a toast to the beauty of the area surrounding you.
This is not about simple contemplation: the luxury of discovery. The Castle, for both you and your loved ones, will rekindle the desire to discover the world and it will be the starting point for your new journey toward the places you have always dreamed of visiting.