HOTEL WITH SPA IN TUSCANY
---
Wellness and relaxation in the Tuscan countryside
Luxury Spa Hotel in Tuscany Etruscan Coast
Let yourself be enveloped by the scents and sounds of nature and enjoy a holiday in a hotel with spa in Tuscany away from the frenzy of everyday life. Treat yourself to an intense moment of well-being, leave stress and fatigue behind as you immerse yourself in the waters of our outdoor pool or in the warmth of our wellness centre with its fragrant and welcoming environments, where you will find peace of mind.
At Castello Bonaria you can choose whether to regenerate under the expert hands of our masseurs, restore body and mind with one of the facial / body treatments available in the Wellness Centre or swim in the wonderful panoramic pool on the terrace, overlooking the vineyards that gently descend into the valley.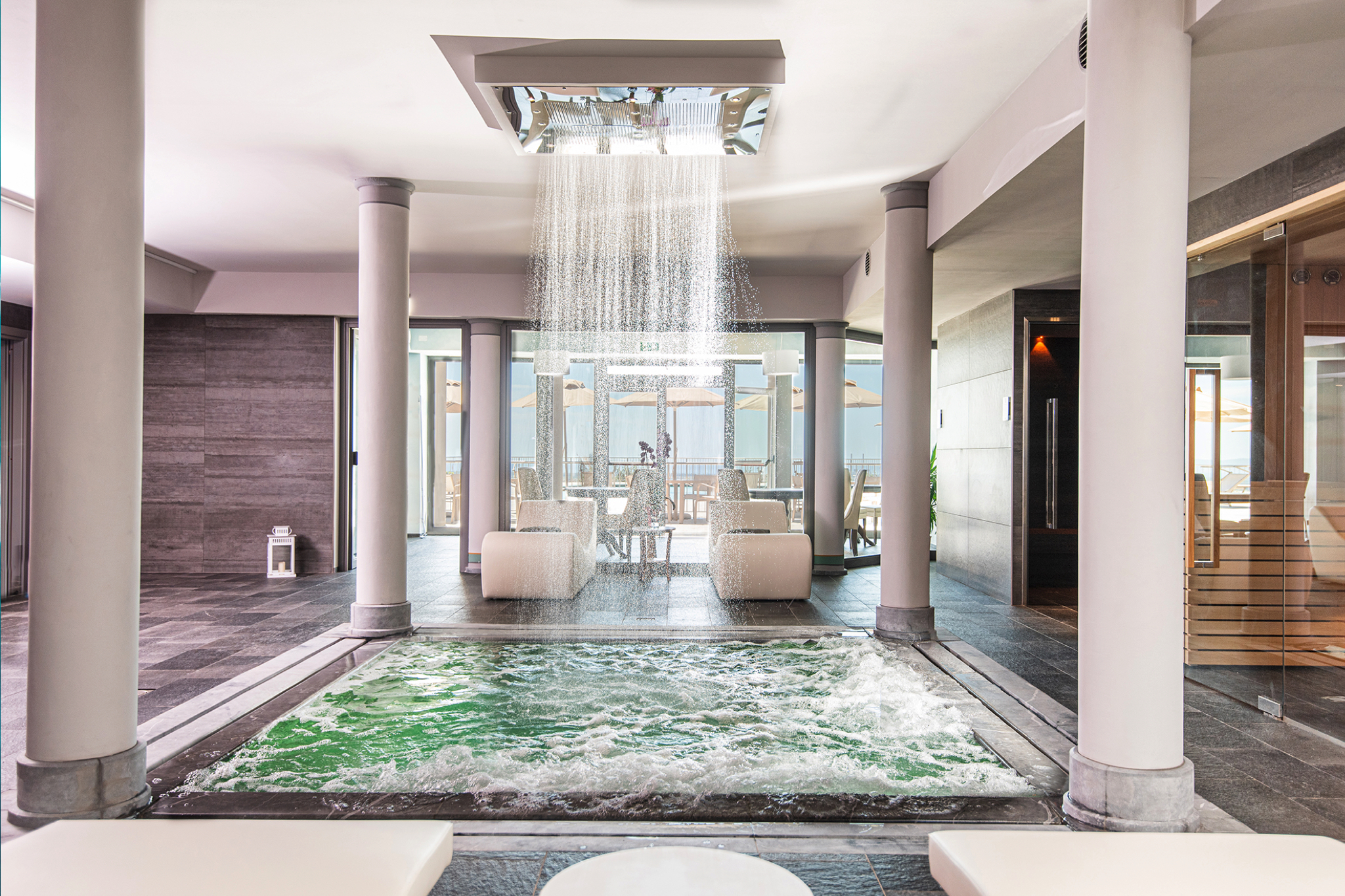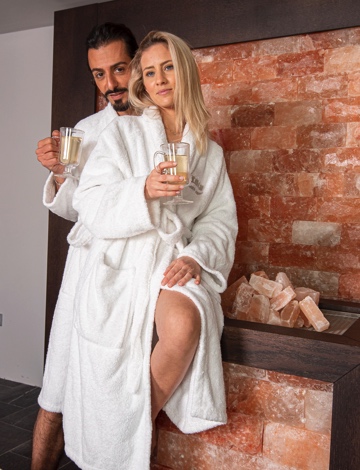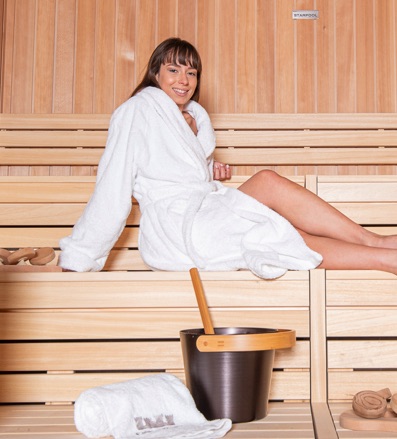 Welness Centre
The Castello Bonaria Spa is open to hotel guests and external customers on reservation. Inside the Wellness Centre you can enjoy the pleasure of relaxation in the large whirlpool, the sauna and the warm steam rooms to help detoxify your body, continue with some halotherapy for its anti-inflammatory effects and conclude with the shock of an ice waterfall to counteract the thermal effect, toning and revitalising you.
Once you have completed your wellness programme, you can relax with an exclusive massage and take advantage of our Day Spa offers.
EMOTIONAL
JOURNEY
The emotional journey that you will enjoy in our Wellness Centre lasts for 2 hours and includes a large pool with hydromassage jets and rain-effect shower, a salt room for a detoxifying halotherapy session, sauna, Turkish bath, Mediterranean bath, reaction and emotional shower from an ice cascade to counteract the heat and herbal teas.
€ 40.00 per person
with Kit SPA: è Bathrobe, towel, slippers and disposable towel
Personalised discounts to use services on weekdays from Monday to Thursday.

SALT ROOM

---
Salt room: complementary natural remedy to alleviate many conditions including asthma, allergies, allergic rhinitis, bronchitis, cough, sore throat, sinusitis, headache, insomnia.
Recommended for the elderly and children. Non-invasive treatment with no side effects. A 30-minute session with the effect of 3 days at sea is recommended
ICE WATERFALL
---
Particularly recommended to counter hypotonicity and disorders of the peripheral circulatory system, it has a toning and revitalising effect and promotes the elimination of toxins and waste.
Good ice friction on the skin is achieved with a vigorous massage starting from the part of the body furthest from the heart. The ice is used to reduce the intense heat from the hot areas of the spa and stop the sweating process.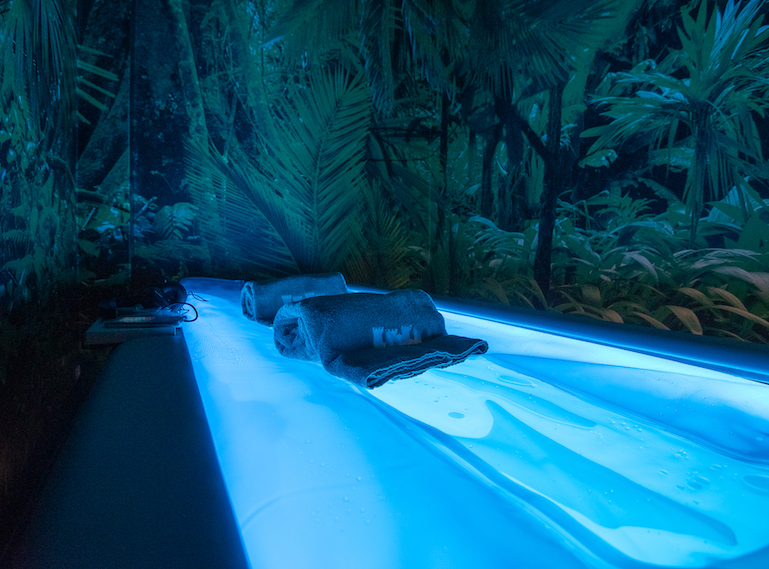 Zero Body
---
Deep relaxation technique by floating on water. Suspended in the warm embrace of water, the central nervous system is freed from any external stimulus and the brain can unleash all its extraordinary potential, while the body relaxes and regenerates. A unique experience that generates the sensation of weightlessness.
30 minutes € 30.00
THE BONARIA SPA
has a selection for guests that includes

the Maria GALLAND PARIS brand synonymous
with professional skin treatments of excellence.
Maria Galland's 360° beauty diagnosis combines skin balance analysis with life balance analysis to optimally identify the deep origins of your skin conditions and offer you a personalised beauty routine.
"Your skin:"
"a mosaic of extremely different needs"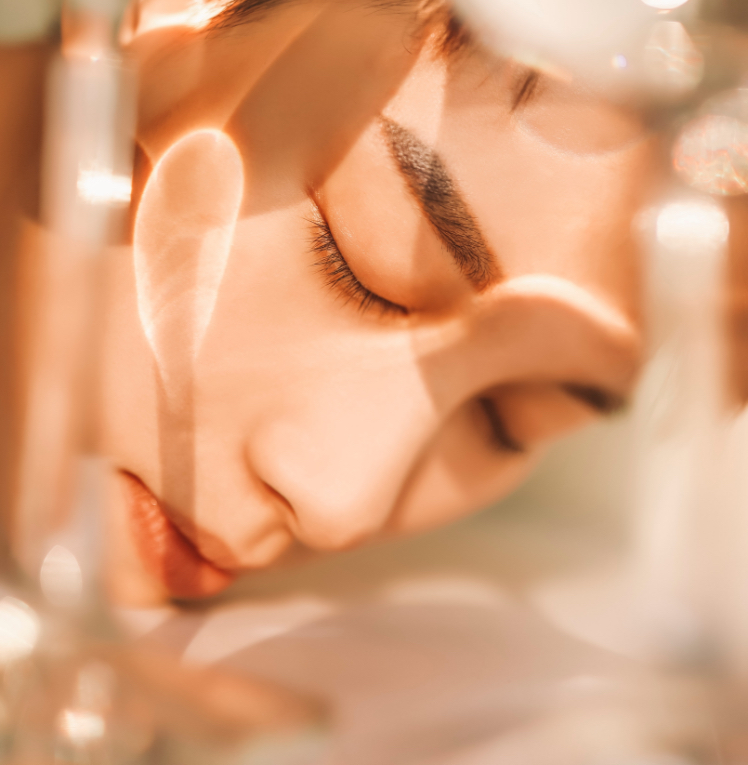 PRIVATE SPA
---
The wellness area is specifically devoted and prepared to respond to all of guests' wishes. Whilst enjoying your time in the spa, you can celebrate a romantic occasion, a hen party, a birthday or share a couple of hours in complete relaxation and absolute privacy with a few friends or with your partner.
The ideal space to give yourself a wellness break in an exclusive location.
Estimated cost based on the number of people and extra services requested.