TUSCANY TEAM BUILDING LOCATION
---
Castello Bonaria SPA Resort
Duke Ellington, the great musician, once said:
"A goal is a dream with a finish line."
Getting together to build your team means laying down the best path to reach a shared goal.
If you are considering Tuscany as the perfect location to welcome a group of people sharing a common goal, then you should take into account three different features that make it stand out: the environment, the mood, and the activities.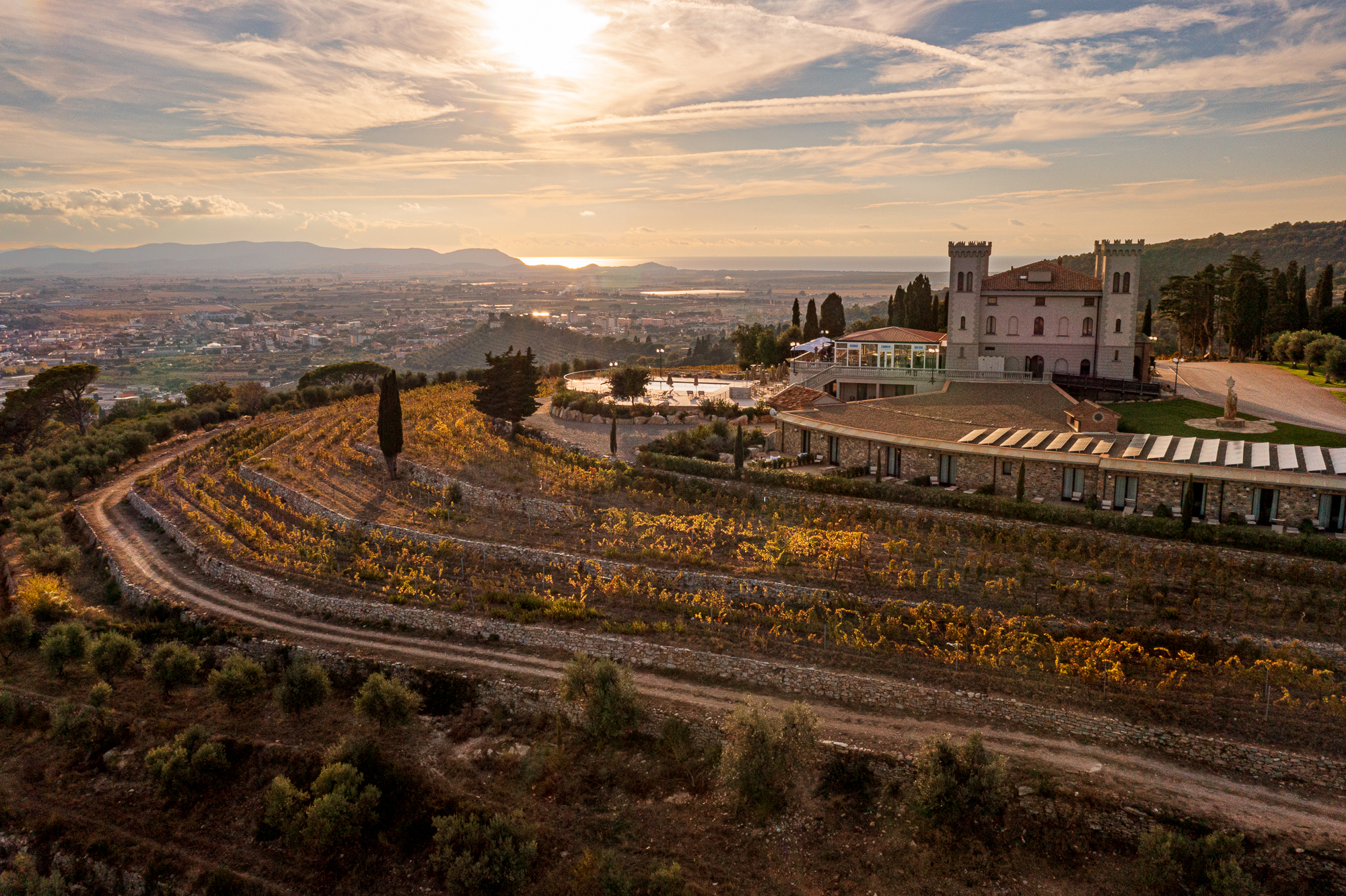 The environment: Tuscany, land of art and nature
Featuring some of the most beloved landscapes on the planet, Tuscany is one of the ideal locations to revel in nature's beauty. Castello Bonaria is located in a corner of this land where the countryside, the sea, and the famous art cities welcome anyone looking for something more than just a regular business meeting.
It does not matter whether you are colleagues meeting up after work, a group of individuals who need to share ideas to reach a common goal, or athletes who wish to achieve more important victories and prizes by getting to know each other better; Castello Bonaria provides you with the opportunity to accomplish your goal.
Located in a blessed geographical location — in the silence of the Tuscan countryside, yet close to charming and lively towns and venues — it is the right place to find out just how regenerating this clashing scenery can be.
The mood: a castle standing for history and sharing
The long and fascinating history of Castello Bonaria as well as its powerful yet subtle elegance make it an excellent refuge for those who are looking for the right place to hold a business meeting, a convention, or a refresher for their less experienced colleagues.
The large meeting hall can comfortably welcome many people and the other rooms offer hospitality to smaller groups. However, the possibility of holding business meetings is not the only reason to choose Castello Bonaria. There are many activities available to guests that can help strengthen unity of purpose, shared values, and common goals.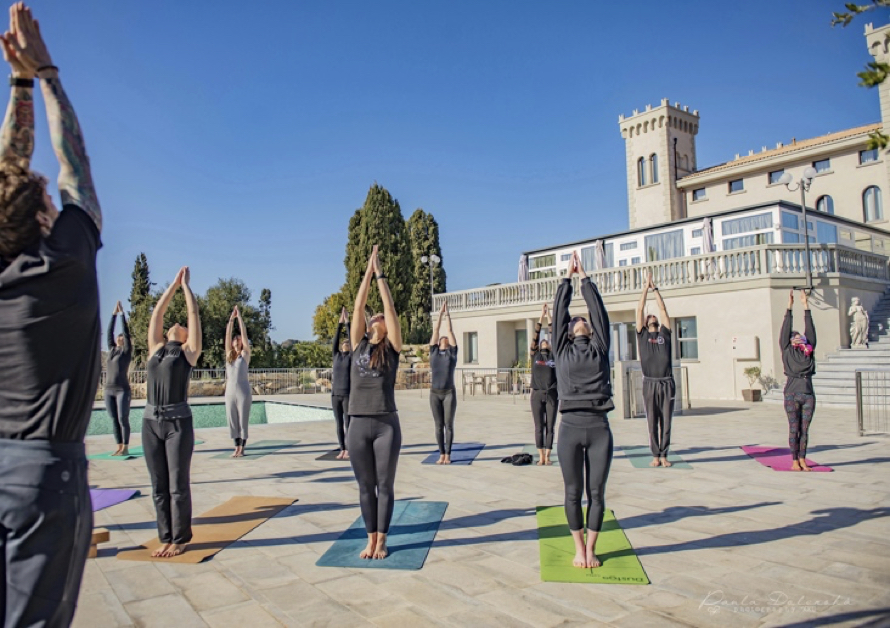 The activities: rediscover your inner self and get closer to other people
Doing yoga together, for example, is one of the most effective ways to deal with stress and achieve much-needed physical and mental wellbeing.
As they meet up at Castello Bonaria, teams of colleagues can plan group activities to promote and enhance the team spirit they need to face any kind of challenge at work. Yoga gives you a toned body and a free mind and helps creating a group where every single gesture, exercise, and movement no longer belongs to one person, but to everyone.
There are also many other activities available, from e-bike tours to cooking classes. You have the chance to explore a dreamlike landscape, leaving behind the stillness of the great Tuscan painters' canvases in order to experience the timeless Tuscan hills on bike. Our cooking classes allow you to appreciate one of the greatest pleasures in life while cooperating with others and sharing with them cheerfulness and joy.
What about all the people who love the wines of this blessed land? Castello Bonaria provides all their guests with the pleasure of exclusive tastings at the nearby Monte Solaio estate.
United by landscape, activities, and taste.
Now, the team is ready to face any challenge together!